Thai Express Quebec Canada Offers: Free Product Coupon!!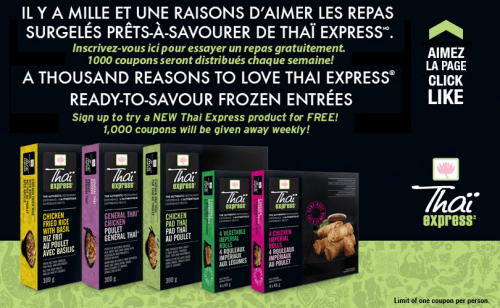 Thai Express is giving away 1000 Free Product Coupons each week. You are allowed to print one coupon per person. This is valid in Quebec only. These Free Product Coupons for Thai Express can only be used at IGA, Metro and Super C in Quebec.
Please allow around 4 to 6 weeks for delivery.
Get your Free Product Coupon for Thai Express Quebec here.
They are sold out for this week it seems! Not surprising as this is a hot one! Make sure you check back every week to snag yours!